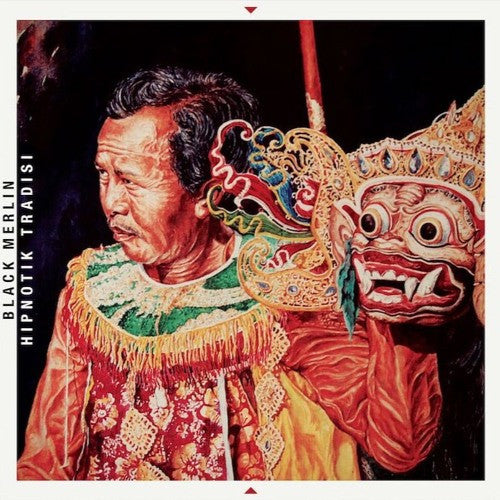 BLACK MERLIN : HYPNOTIK TRADISI [ Islands Of Gods ]
Catalogue : Island Of Gods / ΙΟΤΓ002
Format : 2LP, Corrected Version
Condition : New
Country : Indonisia
Released : 2016
Genre : Folk, World, Electronic, Ambient

Island Of Gods is back, with the first in the series of the 'Island Explorer' Lps. London based artist Black Merlin delivers with the atmospheric Hipnotik TradisiI LP.
Black Merlin ventured to the wild lands of Indonesia. Exploring Bali and the neighboring islands. Working closely with the old world musicians and sounds of the magical Bali. Recording Gamelan, Gong, Bamboo and a number of field recordings from around the island. Jungles, sea, island wildlife and everything in between were recorded, capturing the atmosphere of the Islands.
The raw recordings were then taken back to his studio in London, where he crafted the recordings; re interpreting them into a full Lp. Taking on a soundscape and hypnotic sound, which embodies the spirit of Indonesia through his own vision. A tropical Voyage captured on the beautiful LP.