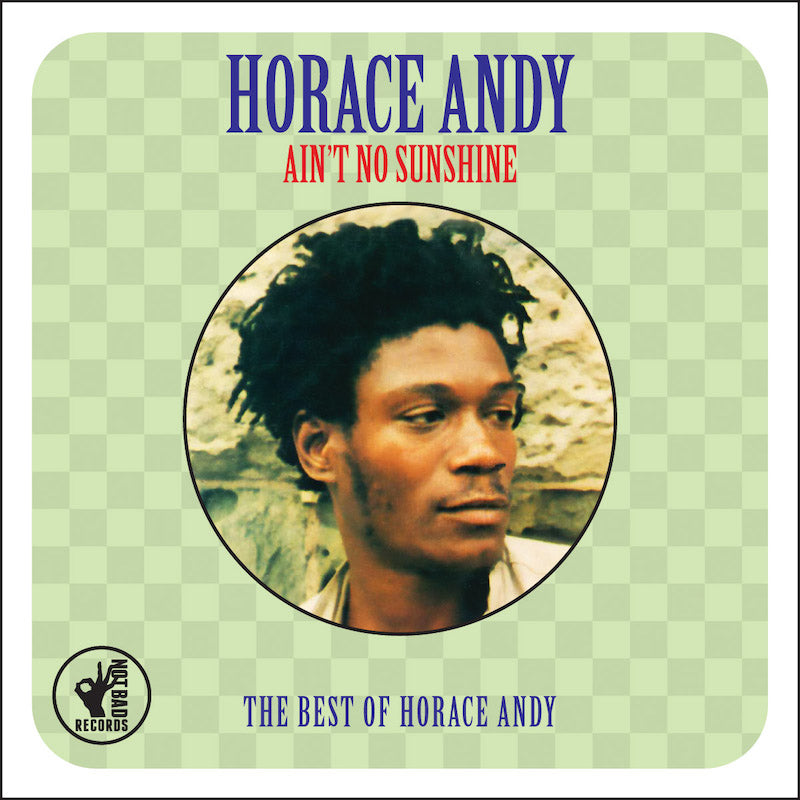 HORACE ANDY : AIN'T NO SUNSHINE [Not Bad]
Catalogue : Not Bad / BAD2LP203
Format : 2LP
Condition : New
Country : UK
Released : 2014
Genre : Reggae, Dub

Many reggae artists are lucky to make one breakthrough to the music mainstream. Horace Andy has managed not only to make a mark with 'Skylarking', but also to deliver the definitive reggae version of soul singer-songwriter Bill Withers' evergreen 'Ain't No Sunshine'. One of reggae's most distinctive singers, Andy has managed to sound as credible delivering social commentary as he does love songs. As one critic put it, 'The fragile, vulnerable qualities of his voice could invariably be relied upon to add dignity and sincerity to songs', the proof is everywhere on this compilation.