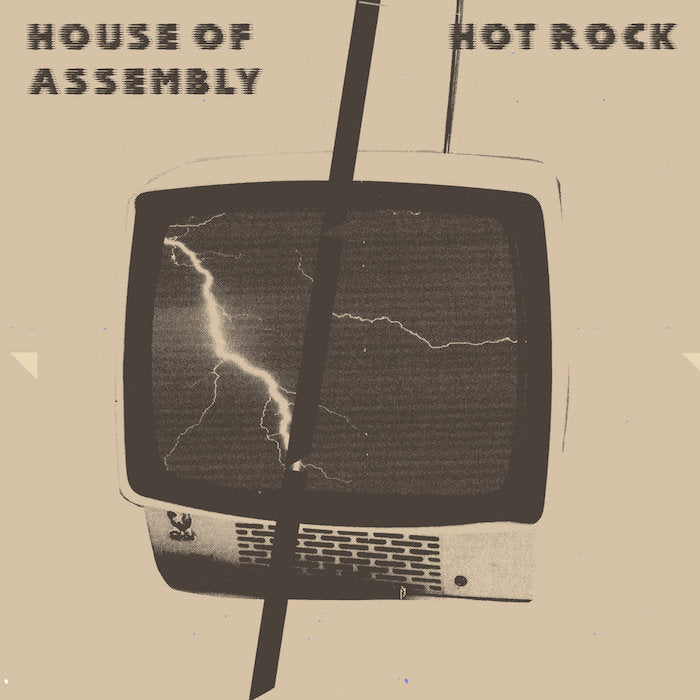 HOUSE OF ASSEMBLY : HOT ROCK [Isle Of Jura]
Catalogue : Isle Of Jura / ISLE014
Format : 12", Reissue
Condition : New
Country : Australia
Released : 2022
Genre : Disco, Dub

Originally released in 1988 'Hot Rock' was the final single from Pennsylvanian based roots reggae band House Of Assembly. The band, comprising main songwriter Norman Bailey, Marc Campbell, Claver Campbell and Louis Putman, grew up in the Water House area of Kingston, Jamaica bonding over their shared love of Dub & Reggae. The 4 members moved to Pennsylvania in the US in the early 80's and released one album 'Confusion' on the local Meadowlark label, touring throughout the Mid-Atlantic region and becoming stalwarts of the Pennsylvanian roots scene.The band started their own Concrete label in 1988 releasing 'Hot Rock' complete with a Dub Version possessing a potent combination of punchy 707 drum programming, killer rolling bassline, stripped back lead guitar and a rising synth line. For the official reissue there's an added 'Rockapella' version not found on the original 12" and a new full sleeve jacket designed by Bradley Pinkerton.