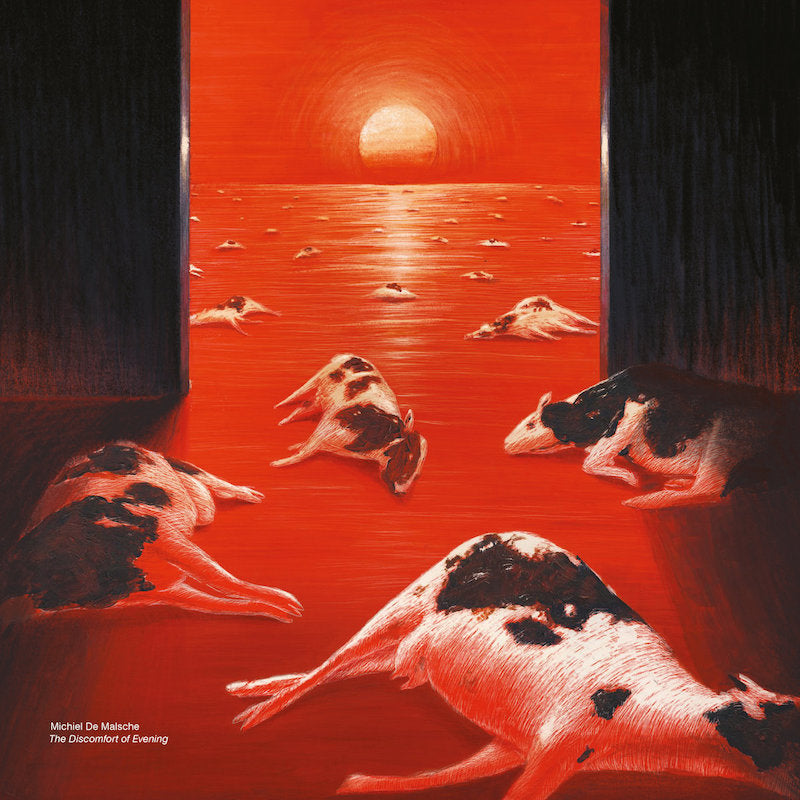 MICHIEL DE MALSCHE : THE DISCOMFORT OF EVENING [Meakusma]
Catalogue : Meakusma /
Format : LP, Vinyl
Condition : New
Country : Belgium
Released : 2022
Genre : Electronic, Experimental

The Discomfort Of Evening is the incredible and original soundtrack by prolific Belgian composer Michiel de Malsche to 2020 International Booker Prize winner The Discomfort of Evening by Marieke Lucas Rijneveld. Visceral and virtuosic, Rijneveld's novel follows Jas, a girl growing up in a devout Christian family that runs a Dutch dairy farm, whose brother dies in an accident after she wishes he would die instead of her rabbit. Lost in grief, her family falls apart as she becomes consumed by increasingly dangerous fantasies.