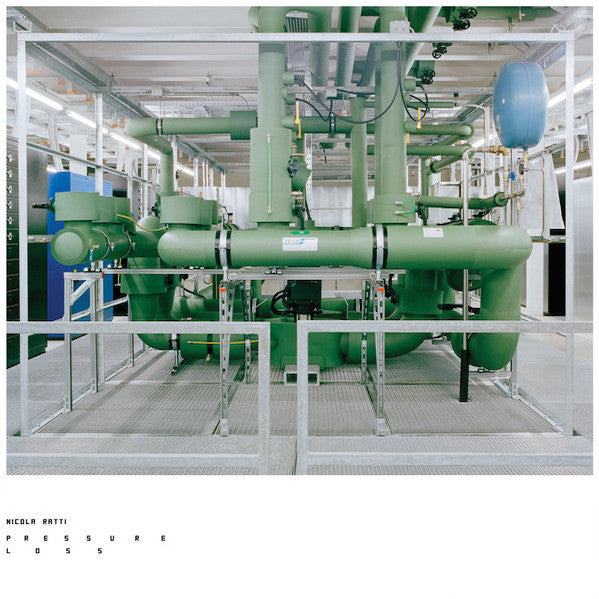 NICOLA RATTI : PRESSURE LOSS [Where To Now?]
Catalogue : Where To Now? / WRTN04
Format : LP
Condition : Used /  Near Mint
Country : UK
Released : 1986
Genre : Electronic, Experimental

Nicola Ratti holds a rich history in the world of experimental and minimalist composition, having released music under his own name on labels such as Kning Disk, Anticipate, Preservation, Holidays, and Senufo Editions and in recent times concentrating his energy into his collaborative project 'Bellows', work which has seen the light thanks to Entr'acte Records and most recently Boomkat Editions. His latest solo work 'Pressure Loss' finds Ratti at a potential turning point in his musical career, exploring rhythm and tonality with a new vigour, in a way which embraces the fluid and consistently evolving modern world of electronic music, yet still references a history of electronics, limiting his sound palette to work only using the Serge and ARP Modular Synthesizer.