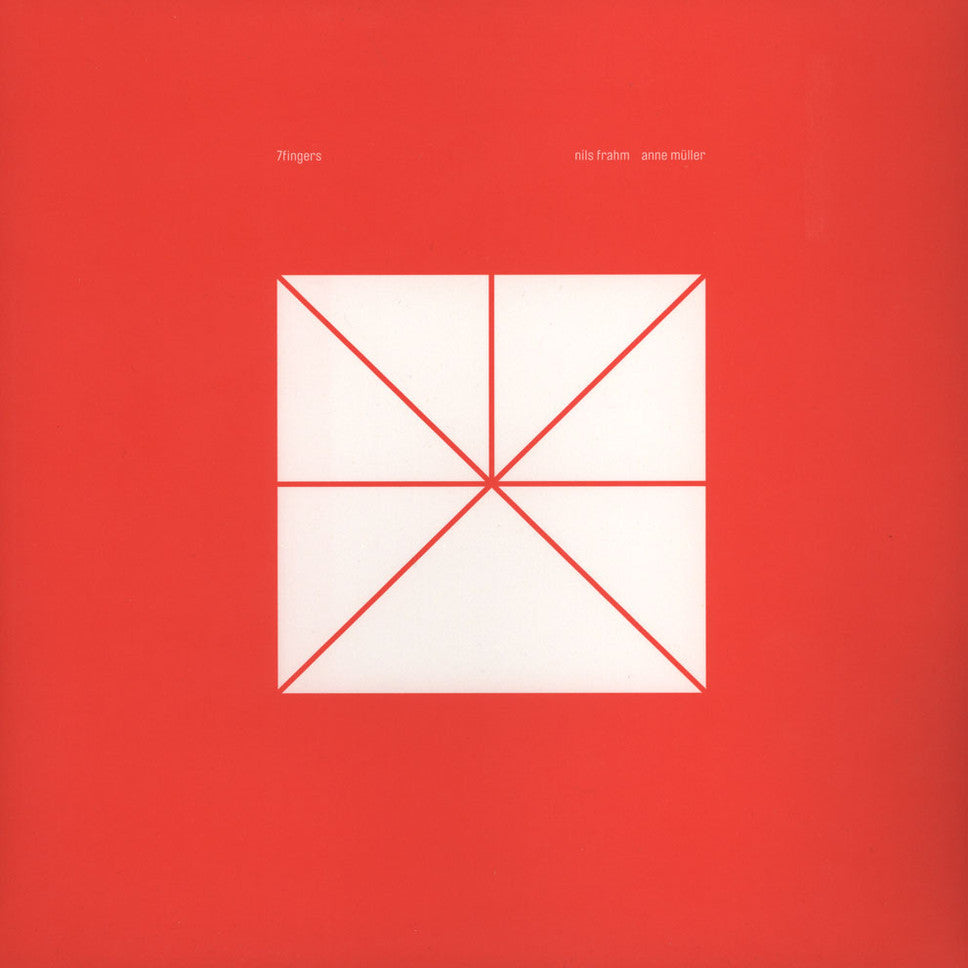 NILS FRAHM & ANNE MULLER : 7FINGERS [ Erased Tapes ]
Catalogue : Erased Tapes / ERATP028LP
Format : LP
Condition :  New
Country : UK
Released : 2014
Genre : Electronic, New Classical

Responsible for some of the most affecting modern-classical music to have graced these pages, German prepared piano player Nils Frahm once collaborated with Anne Muller. this is the result. First issued on US imprint Hush, this nine track work has been lavishly resiiued by UK/Europe label Erased Tapes. Taking Frahm's elegant playing and pushing it into a glitch-bed of broken strings, micro-rhythms and spatial chamber resonance. like Oval jamming with Johann Johannson.