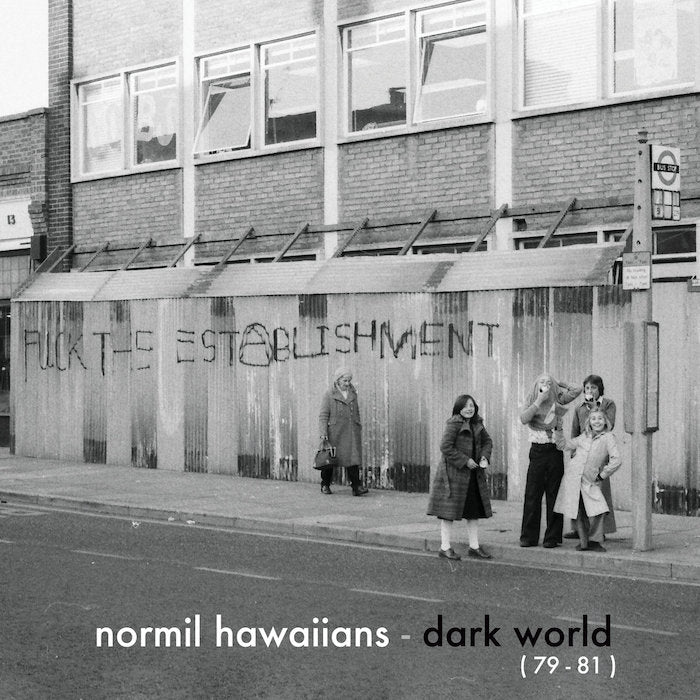 NORMIL HAWAIIANS : DARK WORLD 79-81 [Upset! The Rhythm]
Catalogue : Upset! The Rhythm / UTR130
Format : LP, Gatefold
Condition : New
Country : UK
Released : 2022
Genre : New Wave, Post Punk

'Dark World' collects together choice material from Normil Hawaiians' formative early years of 1979-1981. Tagging along with the band from their peppy post-punk origins (so brilliantly debuted on 'The Beat Goes On') into the looser, dubbier territories that laid the foundations for the group's landmark album 'More Wealth Than Money'.
'Dark World' gathers the group's energetic 7" singles on Dining Out and Illuminated Records, their metamorphic 'Gala Failed' EP (Red Rhino) and a lively last-minute Peel session from 1980, alongside outtakes, rarities and demos.
Limited 180gm Black Vinyl Includes Download Card With 8 Bonus Tracks. Gatefold + Booklet Included.