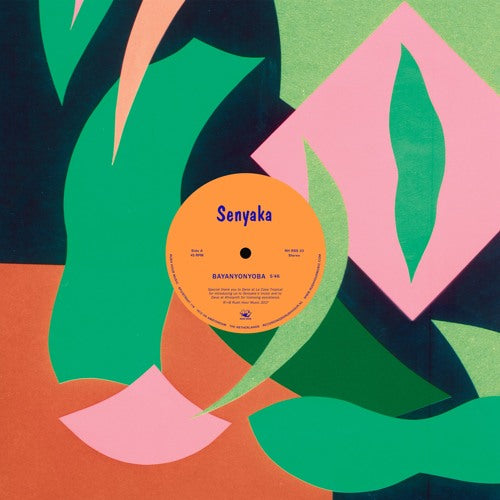 SENYAKA : BAYANYONYOBA [ Rush Hour ]
Catalogue. : Rush Hour / RHRSS23
Format : EP
Condition : New
Country : Netherlands
Released : 2017
Genre : African, House

South African house and synth-funk from the kwaito era by the legendary Senyaka Kekana. The unexpected deep house jam "Bayanyonyoba (1993)" and the illustrious soul song "Don't Judge Me Bad (1987)" are big RH favorites. Original copies are absolutely impossible to find, now released on 12inch for the first time. Beautiful sleeve by Stenze Quo!