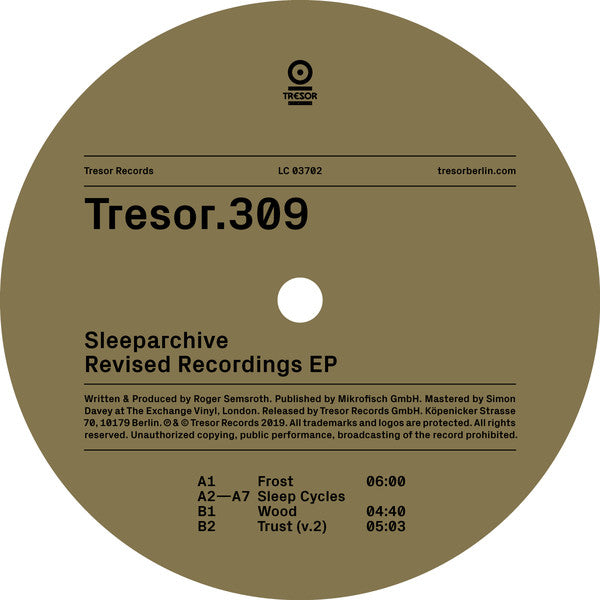 SLEEPARCHIVE : REVISED RECORDINGS EP [ Tresor ]
Catalogue : Tresor / TRESOR 309
Format : Vinyl, 12", 33 ⅓ RPM, Reissue, Remastered, 180g
Condition : New
Country : Germany
Released : 2019
Genre : Techno

6 years have passed since Sleeparchive produced the phenomenal A Man Dies In The Street EP series for Tresor. Semsroth then went on to produce other this and other aliases on his own eponymous lmprint. Whith the Revised Recordings EP Sleeparchive continues to research and master the dense constructed rhythm textures that have become his signature sound.