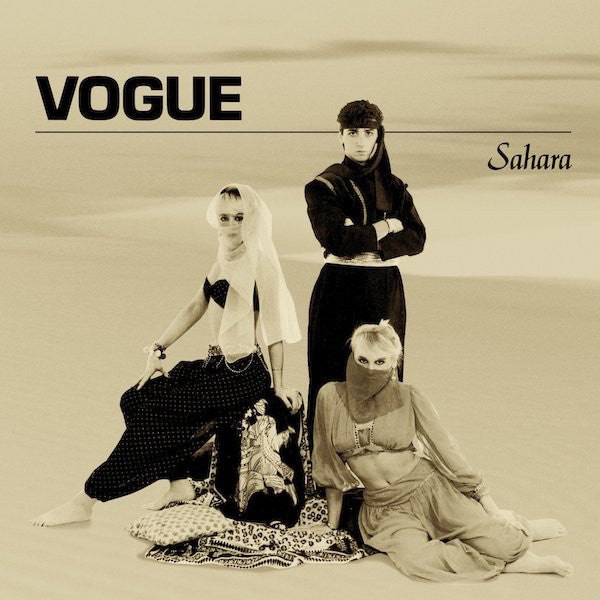 VOGUE : SAHARA [Anna Logue]
Catalogue : Anna Logue / ANNA051
Format : 12", Reissue
Condition : New
Country : Germany
Released : 2014
Genre : Italo, Wave, Synth Pop

Vogue was formed by American musician and multi-instrumentalist Aret Madilian, back then equipping himself with Moog and Roland synthesisers, plus a Boss DR-55 and a piano. Aret added Julie Kubat (vocals and lyrics) and Teresa Kubat (vocals) to the line-up and self-released both tracks—'Sahara' and 'Shattered Peace'—on their sole release, the 'Sahara' 12" in 1983. Now reissued by Anna Logue, remastered and with remixed artwork.