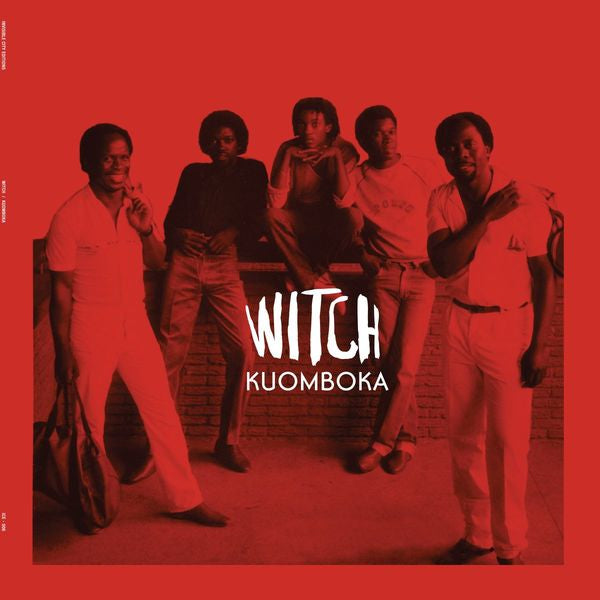 WITCH : KUOMBOKA [ Invisible City Editions ]
Catalogue : Invisible City Editions / ICE006R
Format : EP
Condition : New, Reissue, Repress
Country : Canada
Released : 2018
Genre : Disco

If Movin' On is Witch's Rumours then Kuomboka is their Tusk; a remarkable follow-up to a timeless album that shows the band taking greater risks in songwriting and playfully experimenting with production techniques. This album is Witch's stunning swansong before the fast-changing music industry and political environment in Zambia took its toll on the group. Again rooted in American FM radio, from soft rock ballads to boogie, this album sees the group embrace their Zambian roots to a greater degree, which is reflected in the rhythms and even the title of the album. This time around Patrick Mwondela pushes his synth work and electronic production to a whole other level. Kuomboka is the unforgettable last voyage of this legendary band.
Artwork redesigned by Laura Schutte. Originally designed by Gary Abugan & Myth Paradise.